Welcome to the home of horse racing author
and gambling expert Barry Meadow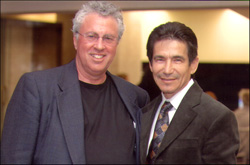 We publish books by Barry Meadow, including Money Secrets At The Racetrack, Professional Harness Bet-ting, and Blackjack Autumn.
We also distribute the best information about horse-race handicapping, including the newsletter Meadow's Racing Monthly and booklets such as Secrets Of The Pick Six.
No get-rich quick systems, surefire betting schemes, or wacky toteboard stuff. Everything we sell comes with a 90-day no-questions-asked money-back guarantee.