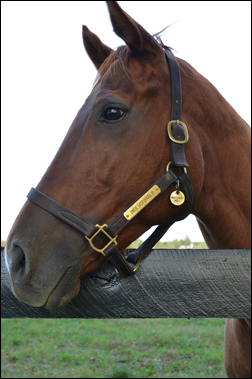 You've been lied to.
By system-sellers who make up the wildest stories imaginable.  By racing authors who say they've made a fortune gambling when the truth is they're $5 bettors.  By seminar speakers whose "advanced degree" was bought at a diploma mill.  By newsletter publishers who falsify their alleged "tests" on systems and methods,  so you have no idea what's good and what's not until you've already spent your hard-earned money.
You've probably thrown away a large amount of money on worthless handicapping methods.  Systems that weren't worth a quarter.  Books that belabored the obvious.  Newsletters that consisted largely of "how I hit a $20 exacta once last year" stories.  Computer programs that cost plenty but delivered little.  Magazines that had great stories about Secretariat but nothing about how to win at the races today.
Meadow's Racing Monthly is different.  We bring you inside the handicapping world in a way that no ever has before.  You'll meet winning players.  And private clockers.  And jockey agents.  And the guys who sell systems.
You'll learn how to win big money in handicapping tournaments.  How to properly play the Pick 6.   Where to find the best Internet handicapping sites.  How to get the best deals in the racebooks.  How to get discounts and freebies from racetracks.
You'll find product and system reviews using our computer database, insights from trainers and jockeys, and places to bet legally by phone.
And the only investigative articles in this business.  We've exposed the phone tout who stole another's selections and palmed them off as his own and the newsletter whose phony "system tests" are simply fabricated.  We took you deep into the Sartin Methodology in an incredible article that many subscribers told us was the best they'd ever read in a handicapping publication.  We presented "Confessions Of A System Seller," in which we ripped the lid off the systems business.
Let's look at just a few of our regular features, none of which you can find anywhere else:
Meadow On Money Management covers important aspects of handling your money at the track. Just one of the many winning ideas in this column can change your entire gambling outlook.
Real System Workouts. We take a system and run it through a database of tens of thousands of races to see how it really does over the long haul.  You will be shocked at some of our findings.  How long would it take you to do the same research?  Your savings in time alone will be staggering.
Q & A With Barry. Each month, I get handicapping and money-management questions from players.  What you learn here can help you no matter where you play.
The Stat Box.  We highlight significant statistics you can't find anywhere else.  Example: Take two southern California trainers.  One has 64 wins the past 30 months, all of whom had a workout since their last race; the second has 98 wins, and an amazing 54 of them won without works.  We tell you who's who and what's what.
There's nothing else like Meadow's Racing Monthly.  Everything we do is designed to help you make, or save, money at the racetrack, or to help you learn about the handicapping business.  No nonsense.  No fluff.
Maybe that's why we won the prestigious 1998 Publisher's Award from American Turf Monthly as the single best handicapping product on the market.
Each month for seven years (November 1996 through October 2003), we provided this great information to our subscribers.  And now you can order these collectors' issues–at less than half the price of the original issues.
---